Indie Lisboa 2014

Referring to some of the most iconic independent movies ever, the campaign to shows with humor and irony what really distinguishes independent films: they're always true to the director's vision and no one interferes on the story and on the way he wants to tell it.

My role: Creative, Art Director
Spots
---
Red Carpet
Comunidade Vida e Paz, an ONG that helps the Lisbon's community of homeless people, needed more clothing donations for the homeless. To get the call-to-action out there, on the Oscar's night, we pulled a special PR stunt and launched a different Red Carpet.

My role: Art Director, Photographer


---
Buondi / Ecomovel
Buondi presents the EcoMovel. Its objective is to avoid excessive garbage on the beaches, by making selective collection on several beaches in Portugal, with our ambassador, Garrett McNamara.

My role: / Creative Director




---
Endesa
Endesa's first campaign in Portugal.




---
Festival Muro by GAU (Street Art Festival)
Lisbon without street art is not Lisbon.




---
Conquers / Navigator Paper

---
ASICS NIMBUS 13
To launch the new ASICS's Gel Nimbus 13 Running Shoes, we shooted many runners at the brand marathon in Rio de Janeiro, Brazil, to use them giving the best and to comprove that "If you give your best, ASICS has to do the same" - a kind of reward for their effort.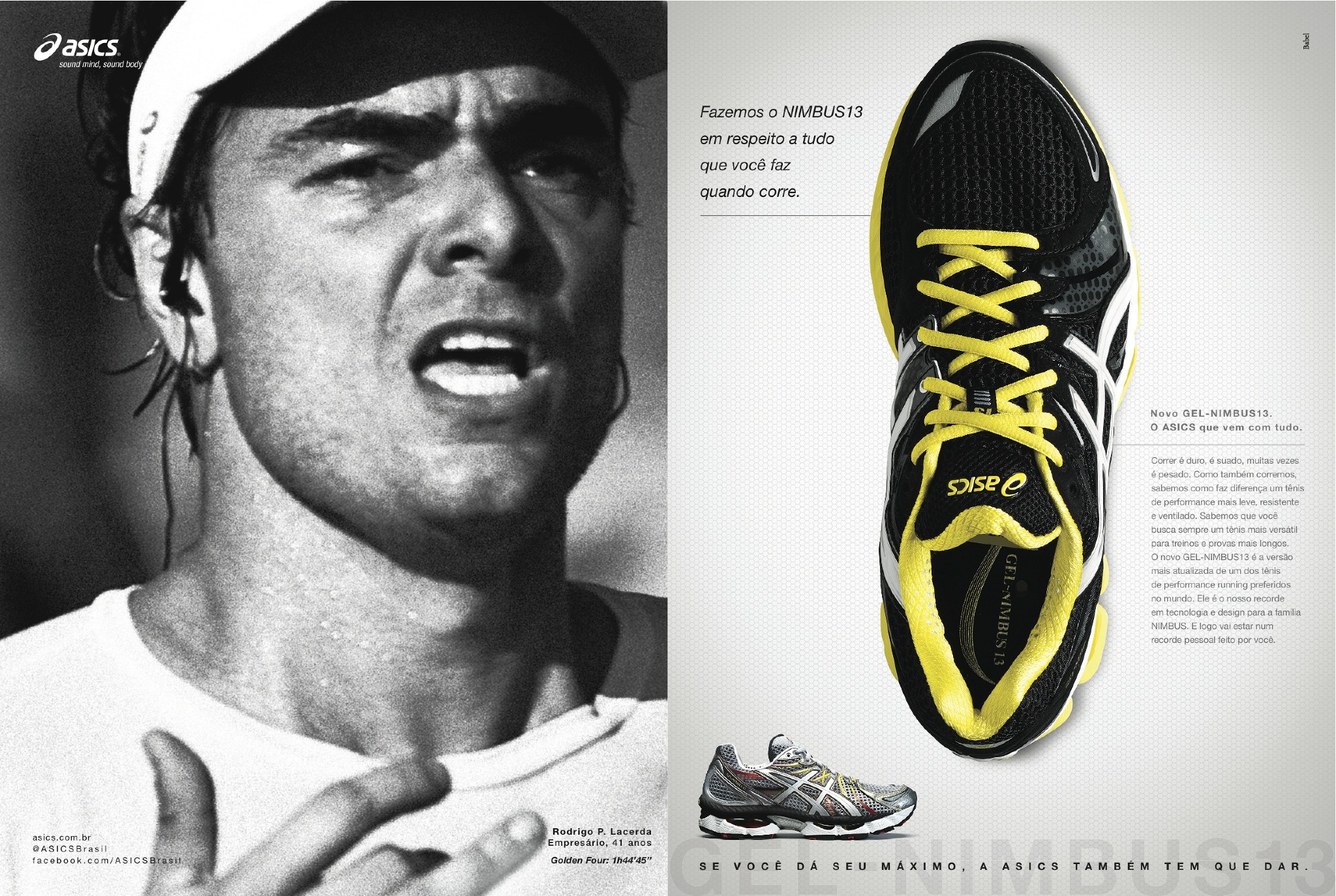 ---
Brazilian House Museum's contest

Poster printed in x-ray film/paper.